Custom Hydraulic Cylinders, Valves, and Williams Pumps/ Tanks/Valves
People Are at the Heart of What We Do
We take pride in collaborating with customers to develop the most innovative and reliable products and systems. Our continual focus on achieving excellence in our level of technical expertise and quality of operations is driven by our desire to make life better for customers, team members, strategic partners, and residents of our communities.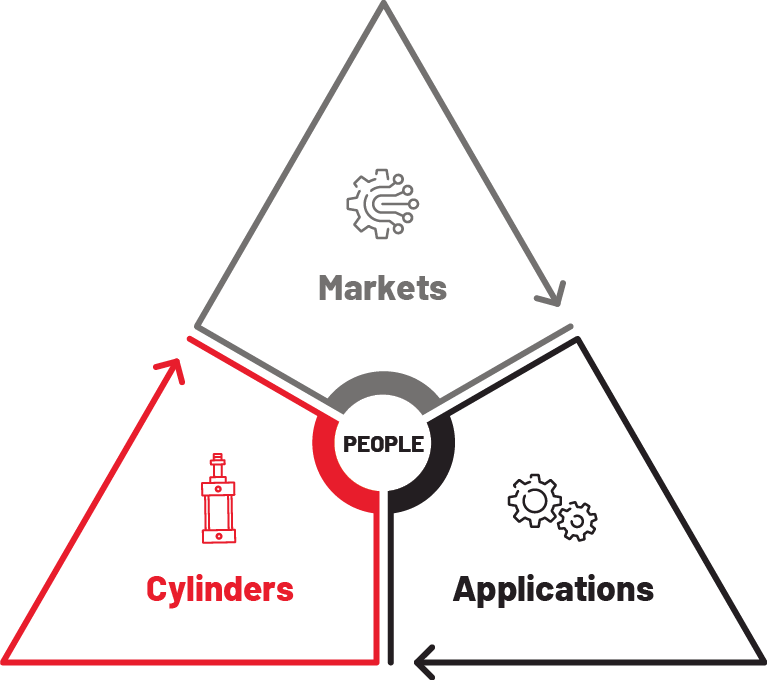 In delivering the widest range of cylinders to meet the most demanding specifications, quantity requirements, and quality standards, we always remember that helping people meet their goals is why we are in business.
People Who Make a Difference
We are proud that so many first-rate people have chosen to build their careers with us. As a result, we are committed to investing in them inside and outside of the workplace to achieve retention rates and a work-life balance culture that set the industry standard. We are also committed to establishing and maintaining strategic partnerships with customers so we become and remain their top-performing supplier. In addition, we value our role as a community leader by contributing time and resources to schools, charitable organizations, and special events in the places we live and work.